Purchasely provides subscription events that bring a deep and real-time understanding of each subscriber's journey. This unique dataset may be activated to trigger powerful automation to improve the lifetime value of each subscriber.
At Purchasely, we have created over 30+ subscription events broadcast in real-time throughout the whole subscription cycle. We designed these events to bring you a deep understanding of your customers' behavior and help you trigger powerful automation. These events are based on real-time server notifications sent by stores, then enhanced and unified by Purchasely.
Having real-time communication on these events can lead you to In-App purchase business growth opportunities such as:
Win back customers at cancellation

Reactivate customers with a billing issue

Upsell loyal customers
Win back customers at cancellation
Customer win-back(recapturing customers) is a marketing strategy to ​​regain inactive or former customers. It's an essential strategy for freemium apps since converting a user to a customer is less resource-efficient than maintaining paying customers when it's done right. With stats showing 71% of users churn within the first three months of downloading an app, it's comprehensive why win-back strategies are the primary focus for subscription businesses.
One example of achieving a successful customer win-back is by intervening at the moment when the customer has canceled the automatic renewal of the subscription. It's the best timing to understand the user's motivation and make the right counter offer to re-engage those users who have lost interest in the app. The best way to go about it is automation. Read on to find out how.
Automate the communication
One simple trick you can implement to re-engage lost users is integrating automated push notifications, In-App messaging, or email communication into your paywalls using personalized user engagement tools like Airship, Batch, Braze, CleverTap, Firebase, or OneSignal.
Here's how it can apply in real life. Once a RENEWAL_DISABLED event is emitted real-time by Purchasely backend to your system following a user's premium subscription cancellation, you can quickly engage through a messaging tool, as it will automatically send a preconfigured message to the customer.
If you have the available data, you can even further personalize the message by mentioning his usage history. For instance, you can show him exactly how many times he accessed the premium content as a way to emphasize the disadvantage of discontinuing the subscription.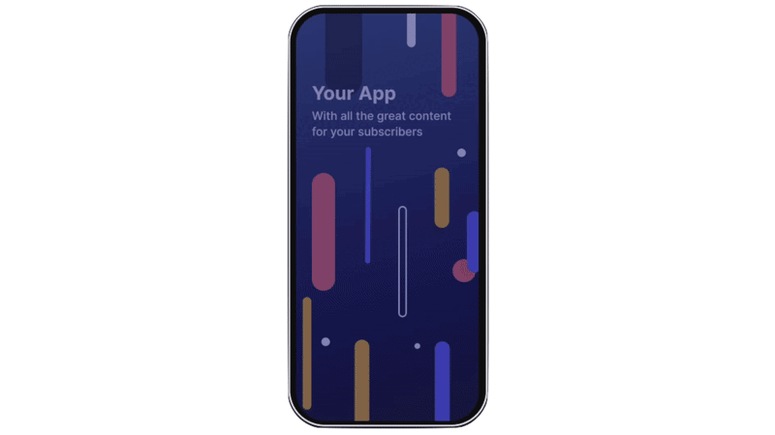 As much as alarming about the potential loss can be an effective way of regaining customers' attention, it is also important to take the customers by their hand to show them what value the subscription has in store.
We often say humans are bad at forecasting the future. For many customers, it's not easy to grasp what they are missing out on without actually experiencing the app over a more extended period of time. So, visualizing and communicating effectively the benefit that awaits can increase the chance of reconsideration.
Reactivate customer with a billing issue
Subscription churn can happen because customers are cautious, unaware of the benefits, have other alternatives, or don't need to use your app anymore. But there is nothing more frustrating than losing subscribers unintentionally because of a billing issue such as credit card expiration.
There are ways to prevent this from happening.
1. Start by setting up a grace period instead of going straight to renewal declines. It helps with retention by giving people extra days to fix unintended payment issues.
2. Then build an automated flow based on 3 events:
GRACE_PERIOD_STARTED

SUBSCRIPTION_RECOVERED_FROM_GRACE_PERIOD

GRACE_PERIOD_TERMINATED
3. Once a GRACE_PERIOD_STARTED event is triggered, send the user push notifications, In-App messages, or emails to explain the situation and what they can do to resolve the situation.
4. Then, wait for two or three days to send another reminder before either a SUBSCRIPTION_RECOVERED_FROM_GRACE_PERIOD or a GRACE_PERIOD_TERMINATED event is triggered and deployed.
Of course, if the customer renews the payment information and you receive a SUBSCRIPTION_RECOVERED_FROM_GRACE_PERIOD event, do promptly engage through your engagement tool to thank and assure them their subscription is back on track.
If you receive a GRACE_PERIOD_TERMINATED event, you should let the customer know that he will no longer have access to the subscription benefits but that they could still reactivate their subscription. This puts the user in your win-back flow.
This simple flow helped our clients dramatically reduce involuntary churns. If you haven't implemented this strategy to your subscription model, take our word for it and give it a try. You will see the direct impact of it.
Upsell loyal customers
There is a long list of reasons loyal customers are vital to your business. They are likely to stay, spend more, advocate your brand, and keep your marketing cost down.
For those reasons, many apps out there offering a monthly and a yearly plan ultimately prefer to have more users upgrading to the longer option.
One of the popular tactics to lure customers into picking a yearly plan instead of a monthly one is to offer discounts. Unfortunately, money is not the only reason customers settle for a shorter commitment for most apps. Users might be discouraged from making a longer commitment because they are simply not clear about its benefit. So the missing piece of the puzzle here has to be about helping the customers fully understand the potential and custom-tailored gain and doing it at the right time.
Find the right time to engage
The business of user retention and acquisition is like a constant catch and release. While many apps often win new first-time subscribers every month, they often experience churns over time in parallel. For example, if 85% of the subscribers renew after the first month, 75% of them might renew after the second, 70% after the third, and 45% after the fourth. This pattern hints that the earlier you make an upsell effort, the more fish in the sea you'll even have the chance to try to catch.
That's where real-time event notification comes in handy.
As soon as the second SUBSCRIPTION_RENEWED event is triggered following a user's second-month subscription renewal and the data is sent to your system, you can then communicate through paywalls to highlight what the user can benefit from by going even further - changing to a yearly plan.
The key is to take full advantage of the real-time data trigger feature and engage immediately.
You must act on the fact that when a user makes a decision to spend more money to extend his monthly subscription, that's when the customer motivation is at the highest level, so is the likelihood to consider taking even a further step.
Strengthen customer loyalty by recognizing it
When customers prove themselves to be active and happy using premium features, helping them to comprehend the value of the subscription by occasionally communicating about their usage status through In-App messages or paywalls is an excellent way to support retention and upsell.
For example, a recap message like this - "Hey, we are pleased to see that you read 25 premium articles this month!" reminds customers of the return on their investment, convincing them to consider a longer or more significant commitment.
The higher the perceived value of a service is, the more they are likely to pay for it.
Highlight content or features that speak to each customer
Instead of giving a general discount, try to propose a plan upgrade that promises higher value that fits each user's interest or usage pattern and use paywalls effectively to highlight the benefits.
For example, a silver subscription in your news app offers access to 5 premium articles in the Finance category. The customer you are targeting reads 5 of those articles and only every week. And your goal is to upsell the customer to the gold plan, which offers unlimited access to the finance category as well as the Sports category. In this case, your paywalls should try to convince the customer to upgrade to the gold by exclusively highlighting the unlimited access to the Finance category because that is the relevant value that resonates with the customer.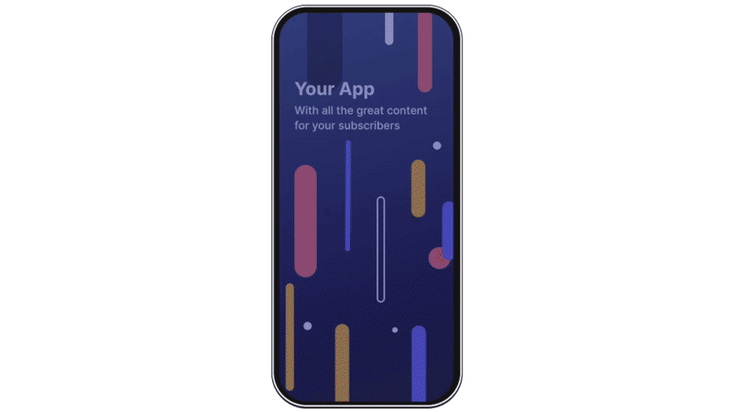 Conclusion
These are proven examples of leveraging In-App events and paywall strategies to create effective engagement, strengthen user loyalty, generate upsell and win-back, and increase retention opportunities. We have tested these strategies ourselves with our clients and witnessed their significant impact on growth.
Consistently tracking these specific user behavior events and effectively visualizing the data to share the insight with developers, marketers, and product experts can also help your team understand what is done right and wrong and guide you closer to establishing a successful subscription app business.
Head over here to discover the complete list and description of events tracked within the Purchasely platform and our marketing suggestions associated with each of those events.